Godly Play
Next Godly Play
Sunday 1 October 2023 10.30am in the Godly Play Room
Our Storytellers and Doorkeepers are accredited Godly Play leaders and have enhanced DBS certificates. They have also attended the current Safeguarding Courses for Children, Young People and Vulnerable Adults as requested by the Methodist and Anglican churches.
Please contact Godly Play Teacher Jeanette Daly [email protected] for more information
Our designated Godly Play Room, a joint Methodist/Anglican venture, was opened in 2019 and is located in the Annexe to Sowerby Parochial Hall, a 5 mins walk from Sowerby Methodist Church. We welcome children of all ages on the
First and Second Sundays of each month at 10.30am for an hour. Usually the only adults in the room are the Storyteller and Doorkeeper, however a parent may be invited to stay with very young children and babies.
On Sunday 14 May 2023 we welcomed 17 children aged 2yrs to 11yrs to share in another Godly Play session. We heard about Baptism and what happens during a celebration of Baptism. Our "baby" was named John and received his light from the Christ candle. This was followed by all those who had been baptised and those who may be baptised in the future receiving their light. Creative response time, our shared feast, prayer and song brought a very lively morning to a close.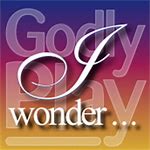 I wonder - what is Godly Play?
A Godly Play session includes time to:-
Build a circle and get ready
Hear a story using objects and symbols
Explore the story more with open questions and discussion
Respond with a free choice using a variety of creative materials, toys and books.
Enjoy a simple feast and sharing
"In Godly Play there are no right or wrong answers".
"In most religious education children are told who God is. In Godly Play children discover for themselves who God is."
For more information contact
Godly Play Teacher Jeanette Daly [email protected]
Godly Play UK, the national charity set up to support and develop Godly Play. https://www.godlyplay.uk/